Sign Up For Word On Fire ENGAGE!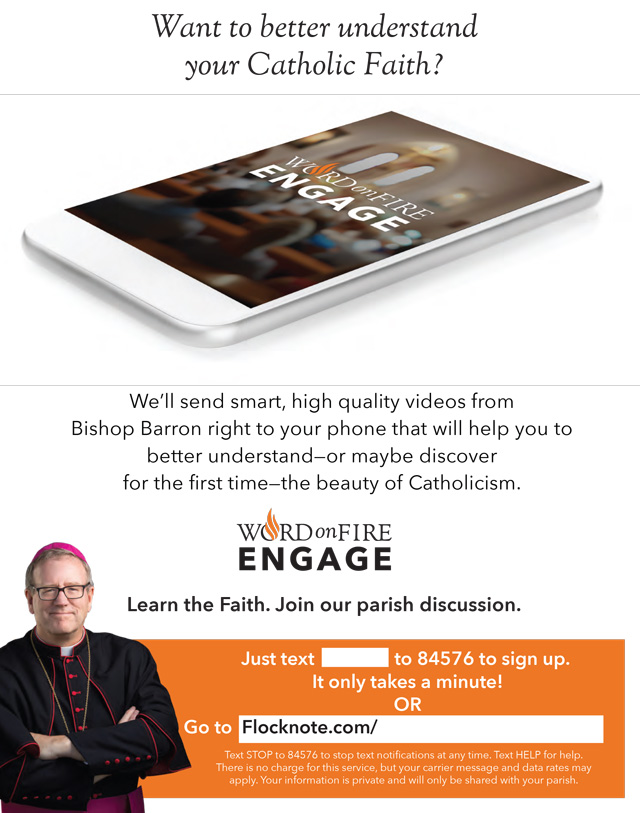 Assumption B.v.m., Saint Stanislaus And Saint Casimir
Are Getting A New
Pictorial Directory!
Click the button below to read more!
For more information on Entrust and the upcoming Mission Retreats, please go to the following link:  www.gbdioc.org/entrust 
We are excited to announce that Assumption B.V.M. Church is using the FootballMania fundraiser to raise money. In addition to paper ticket sales, we would like you also to make a strong fundraising push selling tickets online. Selling electronic tickets can be a great way to expand your fundraising reach to friends and family that live outside your geographic area.
Make sure you share your fundraising page with your friends and family and on facebook!
The CharityMania website will show me when your page is created and I will be able to track the progress of your online sales. Because this is so easy, please make sure you have your page created by 9/7/2023.
Paper game cards are scheduled to be available in church this weekend (September 2 & 3).
With your game card you can win up to $400 in each of the 18 weeks of the NFL season based on the teams on your game card.  Each card gives you 18 chances to win for just $20.  For full details click on the link below.
ALL TICKETS MUST BE PURCHASED AND RETURNED TO THE PARISH OFFICE BEFORE SEPTEMBER 9TH.  THAT'S RIGHT JUST ONE WEEK TILL THE START OF THE NFL FOOTBALL SEASON.
An Exciting Sweepstakes based on Professional Football!
How the sweepstakes works
• Each game card contains 3 random football teams in each week of the pro football season
• Add up the points scored by your 3 teams each week
• If your total score is in the top 15, you win money!
• The 3 lowest scoring game cards also win
• 18 total prizes paid out each week of the 18 weeks!
• Two grand prizes awarded at the end of the season
How to follow along and get results
• Track your results each week on the CharityMania website at www.CharityMania.com
• Download the FootballMania iPhone app to see results on your phone
• You will be contacted by the organization if you win
What people get for $20
• The purchaser gets access to music and book downloads from the CharityStudio.
• Over $20 worth of digital music from up-and-coming artists from around the country
• With each purchase, you get the promotional FootballMania sweepstakes game card for free
Want more information?
• Watch the short video overview – scan the QR code or go to http://www.charitymania.com/videos/FM18
• Official rules and results can be found on the CharityMania website
• Contact your participating organization.
The Franciscan Friars new Province will begin October 17, 2023. Follow the link to find out more about about the ...

2023-2024
Religious Education Online Registration
Safe Environment
Each person has an inherent dignity as a beloved child of God. The Diocese of Green Bay is committed to providing a safe environment in our parishes, in our schools, in our Faith Formation programs, and in all of our ministries, especially those that serve children, youth and individuals at risk. If you want to learn more about the programs and resources available through the Diocese of Green Bay to live out this commitment.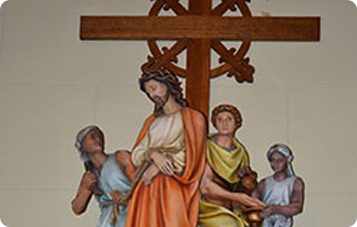 Assumption BVM
124 E Pulaski St Pulaski, WI 54162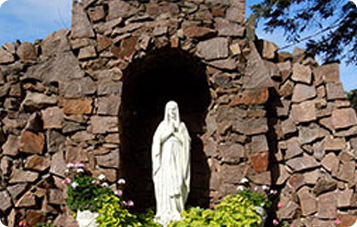 St. Casimir
W146 Park St Krakow, WI 54137
St. Stanislaus
W1888 Hofa Park Dr Seymour, WI 54165
920-822-3279
parishoffice@abvm.org
Visit our parish office across from ABVM Church.
Monday – Thursday
8:00 am – 4:00 pm
Friday – Sunday: Closed