Announcement:
From Father Jim Gannon 
Bishop Ricken forwarded a letter to all parish leaders to restate and update COVID-19 restrictions and guidelines. 
Realizing the record setting cases of COVID-19 in the Diocese of Green Bay, the State of Wisconsin and the nation, Bishop Ricken desires that as people of God, our top priority is to love our neighbors as ourselves; to protect our neighbor and protect ourselves. 
Bishop Ricken wishes to clarify that all people take seriously the Sunday Dispensation from Mass.  This dispensation continues and is extended to the upcoming Holy Days of the Immaculate Conception and Christmas. 
A new CRITICALLY HIGH ALERT has been issued to the counties involving the Diocese of Green Bay. With this in mind, I have implemented the following safety restrictions for our three parishes: 
         

Until further notice the parish offices will be closed. The women who work in the parish offices will work remotely from their homes.

         

Until further notice, weekday Masses will be cancelled, including the scheduled Masses on Thanksgiving Day and December 8

th

, Feast of the Immaculate Conception.

         

Until further notice, I ask that there be no face to face meetings in any of the three parishes.

         

The scheduled celebrations of First Reconciliation for our children have been canceled.

         

The scheduled Advent Reconciliation Services have been cancelled.

         

Presently, the Sunday Mass schedule for our three parishes remain as is.

         

The Christmas Eve and Christmas Day Mass schedule will be set and announced, depending on the progress of controlling the spread of the virus.

         

Principal Sara Mangold and faculty wish to keep in school learning

as long as

possible. The Assumption BVM Grade School remains open.  Remote learning remains an option offered to all students and families.

 
 James Gannon 
Franciscan Friars ABVM Province, Inc. 
Annuntio vobis gaudium magnum (We announce with great joy):   The Mass is back!!!
As of September 20, 2020 the Diocese of Green Bay has removed capacity limits for Phase II of the Restart Plan
If you are concerned or sick in any way PLEASE DO NOT ATTEND
If you are caring for someone with a health condition PLEASE STAY HOME
WE ARE DOING EVERYTHING WE CAN TO KEEP YOU SAFE!
Effective September 13, 2020
Masses will be:
4:00 pm on Saturday at Assumption B.V.M. – Pulaski
8:00 pm on Saturday at St. Stanislaus – Hofa Park
8:00 am on Sunday at Assumption B.V.M. – Pulaski
10:00 am on Sunday at St. Casimir – Krakow
10:30 am on Sunday at Assumption B.V.M. – Pulaski
We will continue to record and post the Mass on our parish You Tube Channel (abvm cast)
Confessions will continue by appointment only.
We strongly encourage that you wear a mask. Hand sanitizer and masks will be available.
Please arrive early for a temperature check at the door.
The presider and assisting minister will bring communion to you – you will remain in your seat.
If you wear gloves, you MUST remove them in order to receive communion on the hand.>There will be no music in order to avoid the airborne spreading that could occur when singing
I can't wait to see all of you again. Thank you for your patience, your prayers and your generosity during this time. We have such an amazing parish thanks to you!
Peace and Good,
Fr. Patrick
Message from the Bishop
Sunday Mass Announcement (PDF)
Dispensation from the Obligation from Mass (PDF)
Phase II Mass Schedule
Saturday's
4:00 pm at Assumption B.V.M. – Pulaski
8:00 pm at St. Stanislaus – Hofa Park
Sunday's
8:00 am and 10:30 am at Assumption B.V.M. Pulaski
10:00 am at St. Casimir – Krakow
Phase II Guidelines in Place as follows:
Everyone will get their temperature taken
Everyone is encouraged to wear a mask
Everyone will sanitize your hands upon entry
Respect Social Distancing guidelines
Advent Messages – Beginning November 28, 2020 
Religious Education Online Registration Beginning April 1, 2020
Safe Environment
Each person has an inherent dignity as a beloved child of God. The Diocese of Green Bay is committed to providing a safe environment in our parishes, in our schools, in our Faith Formation programs, and in all of our ministries, especially those that serve children, youth and individuals at risk. If you want to learn more about the programs and resources available through the Diocese of Green Bay to live out this commitment.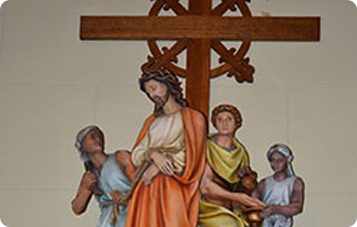 Assumption BVM
124 E Pulaski St Pulaski, WI 54162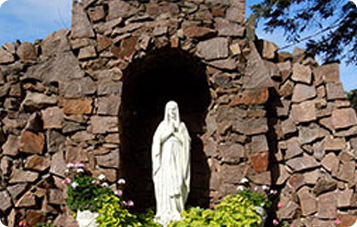 St. Casimir
W146 Park St Krakow, WI 54137
St. Stanislaus
W1888 Hofa Park Dr Seymour, WI 54165
Monday – Thursday
8:00 am – Noon
Friday
Closed