Sign Up For Word On Fire ENGAGE!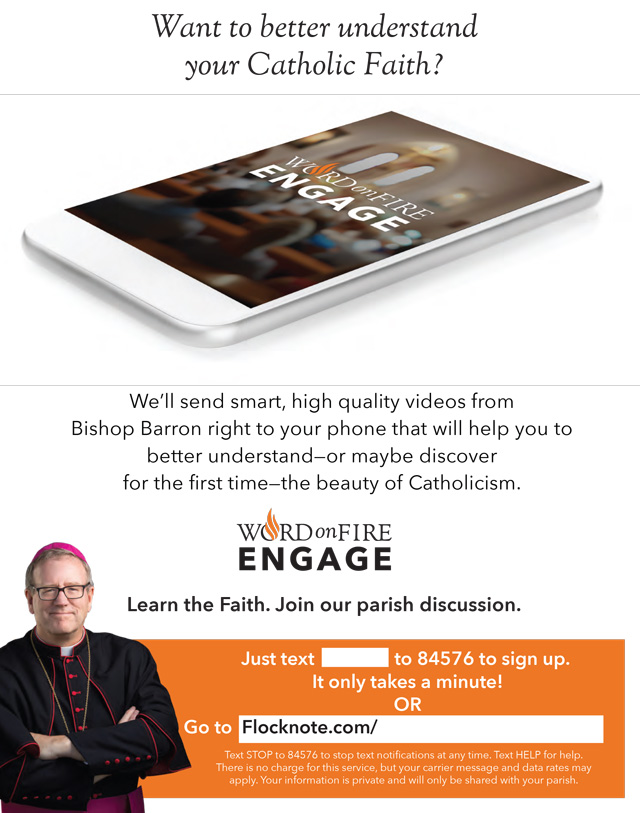 We continue to utilize every other bench to keep social distancing requirements.
If you are concerned or sick in any way PLEASE DO NOT ATTEND
If you are caring for someone with a health condition PLEASE STAY HOME
WE ARE DOING EVERYTHING WE CAN TO KEEP YOU SAFE!
Our Weekend Mass Schedule is

:
4:00 pm on Saturday at Assumption B.V.M. – Pulaski
6:00 pm on Saturday at St. Casimir – Krakow
7:00 pm on Saturday at St. Stanislaus – Hofa Park
8:00 am on Sunday at Assumption B.V.M. – Pulaski
9:00 am on Sunday at St. Casimir – Krakow
10:00 am on Sunday at Assumption B.V.M. – Pulaski
We will continue to record and post the 4:00 pm Mass on our parish You Tube Channel (abvm cast)
Confessions will be at 3:00 pm on Saturdays at ABVM and 3:00 – 5:00 pm at St. Casimir anytime by appointment.
Eucharistic Adoration and Holy Hour in the ABVM Chapel immediately after the Friday morning 7:00 am Mass.
Eucharistic Adoration in St. Casimir Chapel during office hours
Thank you for your patience, your prayers and your generosity during this time. We have such an amazing parish thanks to you!
Yours in Christ,
Fr. Jim Gannon, O.F.M.
Assumption B.V.M. Parish Advent Mission
Dec. 11-13
Disciples on Mission to welcome Jesus and share Jesus with Tony Brandt and Chris Stewart.
2022-2023 Religious Education Online Registration
Safe Environment
Each person has an inherent dignity as a beloved child of God. The Diocese of Green Bay is committed to providing a safe environment in our parishes, in our schools, in our Faith Formation programs, and in all of our ministries, especially those that serve children, youth and individuals at risk. If you want to learn more about the programs and resources available through the Diocese of Green Bay to live out this commitment.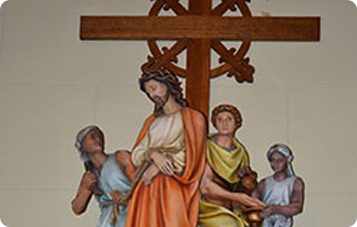 Assumption BVM
124 E Pulaski St Pulaski, WI 54162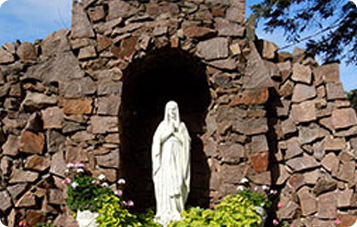 St. Casimir
W146 Park St Krakow, WI 54137
St. Stanislaus
W1888 Hofa Park Dr Seymour, WI 54165
Monday – Thursday
8:00 am – 4:00 pm
Friday
Closed until September