Annuntio vobis gaudium magnum (We announce with great joy):   The Mass is back!!!
Granted, things are going to look a little different for a while and this isn't going to come naturally, but at least we can finally get back to worshiping as a community. I have missed all of you and I can't wait for things to get back to normal. If you have any questions, feel free to call me at the office 920-822-3279.
Beginning this coming weekend (June 13/14) public Sunday Masses will resume
Sunday Mass is still not mandatory due to this pandemic and public health concerns. If you are concerned or sick in any way PLEASE DO NOT ATTEND
We are only allowed to fill the church to 25% capacity:
Assumption B.V.M. – 125 persons
St. Casimir – 60 persons
St. Stanislaus – 50 persons
4:00 pm on Saturday at Assumption B.V.M. – Pulaski
8:00 pm on Saturday at St. Stanislaus – Hofa Park
8:00 am on Sunday at Assumption B.V.M. – Pulaski
10:00 am on Sunday at St. Casimir – Krakow
We will continue to record and post the Mass on our parish You Tube Channel (abvm cast)
There is a new feature on our parish app call "Worship" it will have the readings and Mass parts listed for each week. If you have not downloaded the parish app please do so and bring your phone or Ipad with you to church.
Confessions will continue by appointment only
We strongly encourage that you wear a mask. Hand sanitizer and masks will be available
Please arrive early for a temperature check at the door
Ushers will seat you to maintain distance (your normal seats will not be taken into account)
If you wear gloves, you MUST remove them in order to receive communion on the hand
There will be no music in order to avoid the airborne spreading that could occur when singing
I can't wait to see all of you again. Thank you for your patience, your prayers and your generosity during this time. We have such an amazing parish thanks to you!
Peace and Good,
Fr. Patrick
Phase II Mass Schedule
Saturday's
4:00 pm at Assumption B.V.M. – Pulaski
8:00 pm at St. Stanislaus – Hofa Park
Sunday's
8:00 am at Assumption B.V.M. Pulaski
10:00 am at St. Casimir – Krakow
Phase II Guidelines in Place as follows:
Everyone will get their temperature taken
Everyone is encouraged to wear a mask
Everyone will sanitize your hands upon entry
Respect Social Distancing guidelines
Religious Education Online Registration Beginning April 1, 2020
Safe Environment
Each person has an inherent dignity as a beloved child of God. The Diocese of Green Bay is committed to providing a safe environment in our parishes, in our schools, in our Faith Formation programs, and in all of our ministries, especially those that serve children, youth and individuals at risk. If you want to learn more about the programs and resources available through the Diocese of Green Bay to live out this commitment.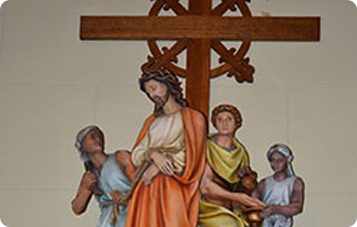 Assumption BVM
124 E Pulaski St Pulaski, WI 54162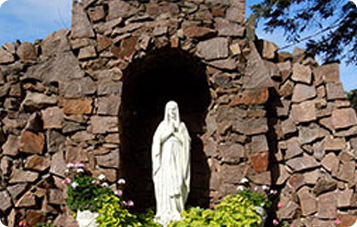 St. Casimir
W146 Park St Krakow, WI 54137
St. Stanislaus
W1888 Hofa Park Dr Seymour, WI 54165