Sign Up For Word On Fire ENGAGE!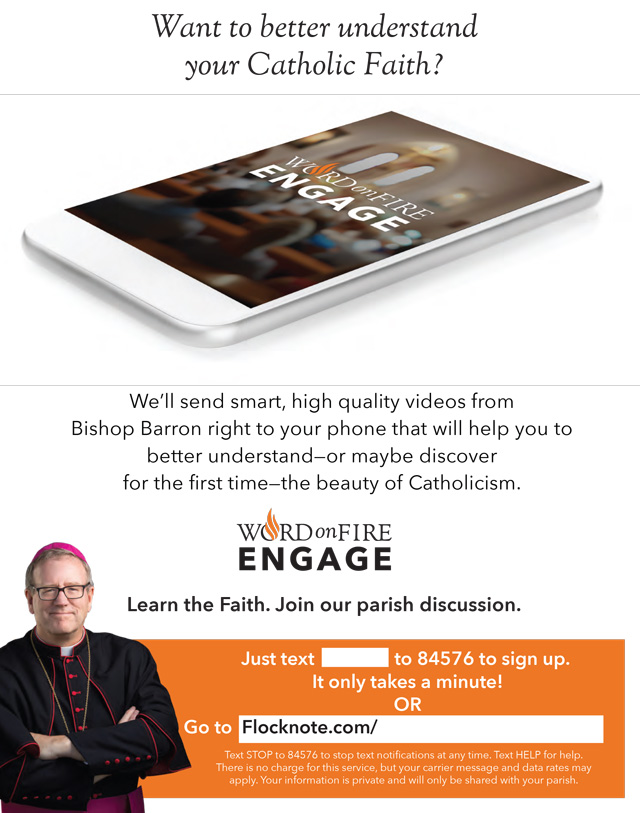 We continue to utilize every other bench to keep social distancing requirements.
If you are concerned or sick in any way PLEASE DO NOT ATTEND
If you are caring for someone with a health condition PLEASE STAY HOME
WE ARE DOING EVERYTHING WE CAN TO KEEP YOU SAFE!
Our Weekend Mass Schedule is

:
4:00 pm on Saturday at Assumption B.V.M. – Pulaski
6:00 pm on Saturday at St. Casimir – Krakow
7:00 pm on Saturday at St. Stanislaus – Hofa Park
8:00 am on Sunday at Assumption B.V.M. – Pulaski
9:00 am on Sunday at St. Casimir – Krakow
10:00 am on Sunday at Assumption B.V.M. – Pulaski
We will continue to record and post the 4:00 pm Mass on our parish You Tube Channel (abvm cast)
Confessions will be at 3:00 pm on Saturdays at ABVM and 3:00 – 5:00 pm at St. Casimir anytime by appointment.
Eucharistic Adoration and Holy Hour in the ABVM Chapel immediately after the Friday morning 7:00 am Mass.
Eucharistic Adoration in St. Casimir Chapel during office hours
Thank you for your patience, your prayers and your generosity during this time. We have such an amazing parish thanks to you!
Yours in Christ,
Fr. Jim Gannon, O.F.M.
135 Years since Assumption B.V.M.'s establishment as a Parish and what better time to celebrate Pulaski!
The day will begin with a Mass at 10:00, Bishop David Ricken will be our main celebrant.
Polka Music, Food, Corn Roast (Pulaski FFA), kids games and much more.
And everything is FREE, we will have a free will offering box to help offset the cost of the food.
Stay tuned for more information.  
May we pray with you and for you?
Outdoor Movie Nights at ABVM
Friday July 15 Disney's "LUCA"
Sponsored by: Karcz Bros. Painting, Chris and Staci Karcz will be serving water and popcorn.
Sweet Lady Cakes serving dinner at 7:00 pm FREE no reservations required
Friday August 12 Disney's "ENCANTO"
Sponsored by: Maroszek Bros & The New Generation
Polka Music and dance lessons on the grass.  The Maroszek boys will be serving free water and popcorn.
Order a Movie Deal from Los Magueyes by August 12th and it will be delivered to the movie for you. . . 920-822-2003
National Eucharistic Revival
An article that originally appeared on Joe Paprocki's Catechist's Journey website and reposted here as a link to the original article with permission.
St. Casimir Family Picnic
July 31 10:15 - 2:00pm
Everyone is invited to our Parish Picnic . We will start the day with a Polka Mass at 9:00 am with Jerry Volker and the Jolly Gents. We will have a visit from the Pioneer Tractor Club, live Polka music, bucket raffles, 50/50 raffle, bingo, bounce house, face painting, henna body art, kid's crafts and of course plenty of good food and great company.
2022-2023 Religious Education Online Registration
Safe Environment
Each person has an inherent dignity as a beloved child of God. The Diocese of Green Bay is committed to providing a safe environment in our parishes, in our schools, in our Faith Formation programs, and in all of our ministries, especially those that serve children, youth and individuals at risk. If you want to learn more about the programs and resources available through the Diocese of Green Bay to live out this commitment.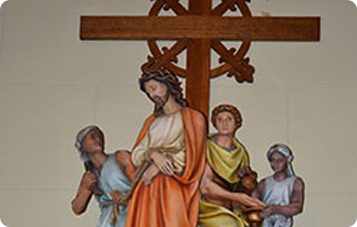 Assumption BVM
124 E Pulaski St Pulaski, WI 54162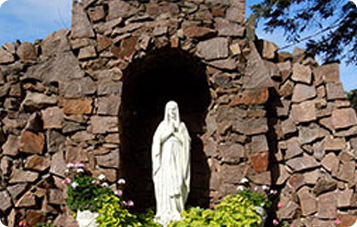 St. Casimir
W146 Park St Krakow, WI 54137
St. Stanislaus
W1888 Hofa Park Dr Seymour, WI 54165
Monday – Thursday
8:00 am – 4:00 pm
Friday
Closed until September